At Sambar, we believe that fashion, luxury and sustainability can all align in harmony.
When you buy a Sambar Fair Luxury product, you're receiving the highest quality of vegan and sustainable faux leather, handcrafted by Spanish artisans.
Created to showcase our commitment to the environment, people and animals, our Fair Luxury philosophy is the cornerstone of Sambar's values.
Fair Luxury Manifesto:

-  We are committed to manufacturing practices that take the environment, animal welfare and social responsibility into account  -
-    We are against exploitation in any form  -
-    We only work with ecologically responsible materials and promote fair trade during our processes  -
-   To ensure our products become more sustainable with every collection, we are constantly searching for new and innovative ecological materials to incorporate into our processes  -
To further our commitment to the planet, for every purchase made, we plant a tree to help fight deforestation, and neutralize our carbon emissions.
Together, we can show that fashion and quality can be achieved without animal and environmental suffrage.
We are committed to the environment, animal welfare and social responsibility
We are against all forms of exploitation
We only work with ecologically responsible materials and promote fair trade during our processes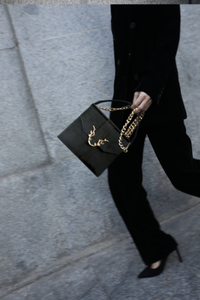 We are constantly searching for new and innovative ecological materials to become more and more sustainable